Why you should hire a Magician
Hi I'm Roger, a professional Close up Magician in Southampton who is the premier choice for entertainment at Weddings, Private Parties & Corporate events in Southampton and across Hampshire.
You have booked the venue, hired the caterers and invited your guests. Now you need to start thinking about all the extras for your amazing event, party, wedding, corporate awards ceremony or garden party!
Whatever event you are planning, there will be people who want to be entertained, you will have all age groups there and there are so many ways to guests amused.
Hiring a Magician is a very simple way to provide entertainment for everybody.
1. Entertainment for all ages
We all love Magic and a skilled Magician can move between small groups and tailor the tricks for each age group. From a few years old to your gran who is nearly 100 I have performed my Magic for all age groups. One of the main advantages of hiring a Magician is they can adapt their routine for each group they perform to. This means that within the space of half an hour I can be making a balloon animal for small children, reading the minds of your mother in law and blowing the minds of the teenagers! All ages are covered with unique and engaging Magic.
2. Work from their pockets


When you hire a Magician you normally want someone to move around at your event providing mind blowing magic and entertainment and you want them to be able to do this from their pockets.
Whilst I do have a big magic table, it would be very impractical to carry this around to each group I perform to. When working at large events I simply walk around like a guest and literally perform miracles from no
3. Wedding entertainment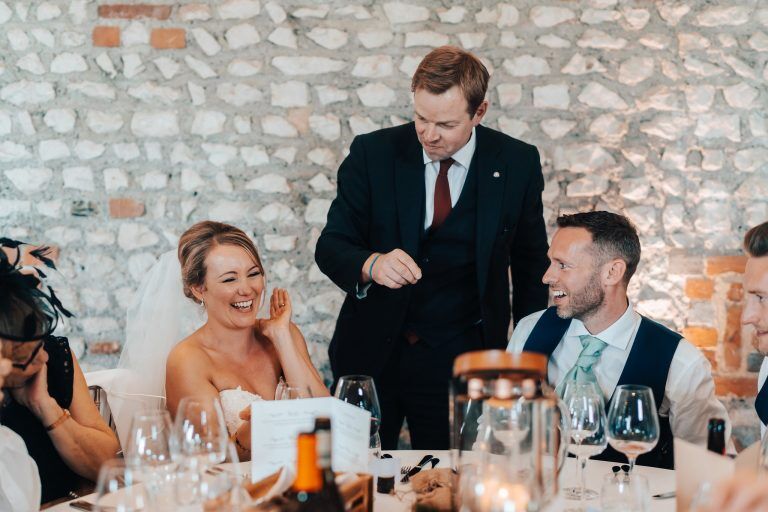 One of the most popular events to hire a Magician for is a Wedding.
Your wedding is probably going to be the biggest event you have planned in your life, with the most guests and maybe the most expensive. It's a celebration of your love and also a party for all your friends and family. Hiring a Magician for wedding entertainment is one of the best decisions you can make.
I can entertain guests during the photos, when you are away from everyone, I can move between the tables during the wedding breakfast and also provide some amazing party entertainment during the evening celebrations, as with point #2 I can work easily with all ages and guarantee everyone is amazed and amused throughout the day.
Check out some more unique wedding entertainment ideas here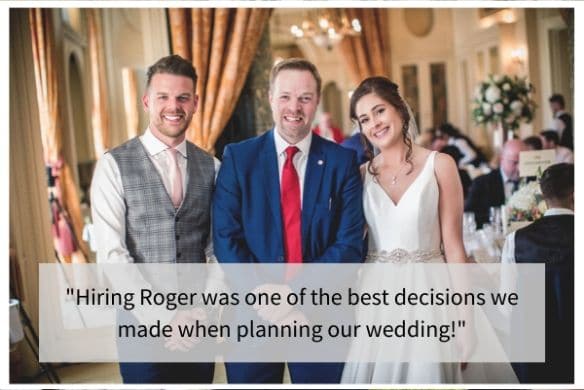 4. Amazing Photos
Another great reason to hire a Magician for your event is the amazing photo opportunities. At most parties you will get some laughter, and smiling faces, but with a Magician performing Magic you will get some open mouth "what just happened" moments, that either your photographer can capture or anyone with their phone ready can get some great moments from your event.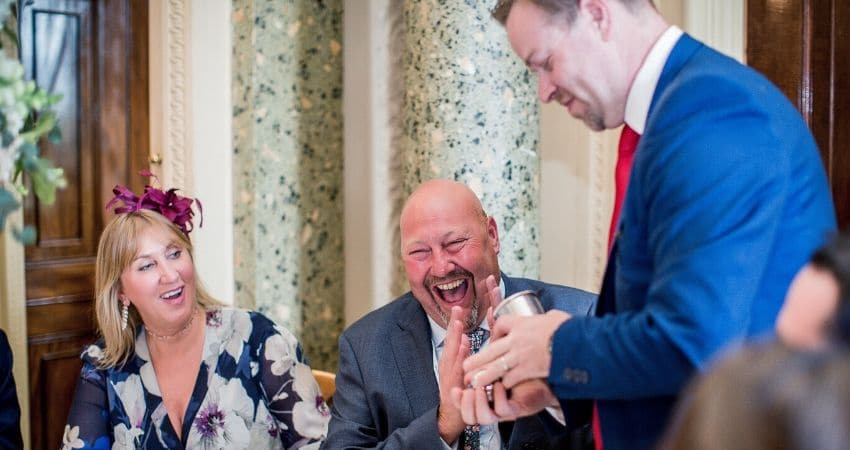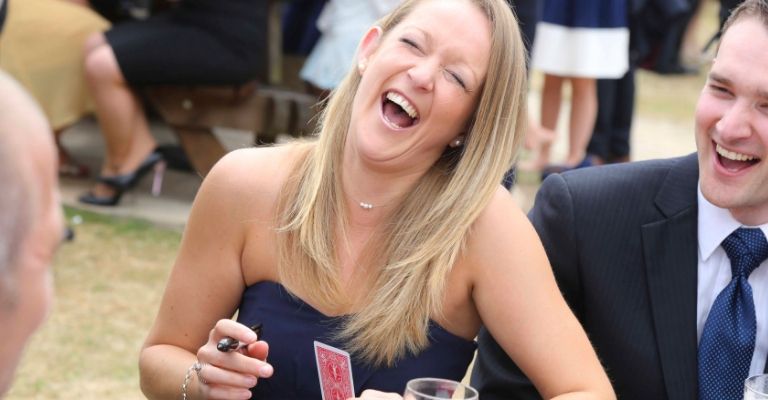 5. Talking point
Hiring a Magician for your event, party, wedding or corporate function is a great talking point. If you have guests there who maybe have not met before after watching a few tricks from me will have a great conversation starter to say "how on earth did he do that?" It's also another element to your party that people will talk about for weeks to come.
6. Engage customers
If you are hiring a Magician for your trade show or corporate event and you want to impress clients or get future sales prospects to come to your stand, hiring a Magician is a great way to engage your customers and keep their attention. The Magician can also tailor the act to deliver your company message keeping it all relevant and it will also bring more people to your stand as word spreads that there is a Magician performing.
7. Make your party different
The final reason why you should hire a Magician for your next event is just to be a bit different. Most people will expect to come to a party and there be a mobile DJ and some food, maybe a cocktail bar, but most people are not expecting a Magician!
Especially if you don't tell them you have hired one! Searching for party entertainment ideas a Magician is a great choice
I can turn up at your event and just start mingling with guests and slowing doing a few tricks before they realise that I am not a guest and actually a professional Magician!!
Conclusion
If you want to provide your guests with some unique entertainment for your next event and you want to hire a Magician please get in touch
If you are getting married in Southampton – check out my recommendation – 7 best wedding venues in Southampton or read about my performance at Chilworth Manor